It was a GREAT year for reading! I didn't make my goal (100 books in 2017), but I did read  23 more books than I read last year. And I might make it to 72 books read by the actual end of the year, if I finish everything I'm reading right now.
Goodreads makes a fun "Your Year in Books" page, so you can see all 69 of my books if you're interested. (Fun fact: I started using Goodreads to track books last year just so I could get a "my year in books" page!) But I'm sharing the best of the best here.
My Top 3 Books of 2017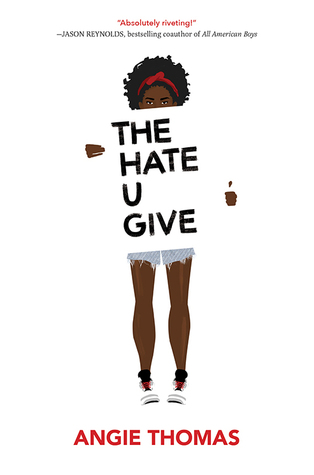 The Hate U Give: This is listed as YA and advertised with a "ripped from the headlines" flavor, but both of those things can be misleading. It's a good story, well told. And the characters felt like actual people you could meet, living actual lives I now understand and have compassion for. So good.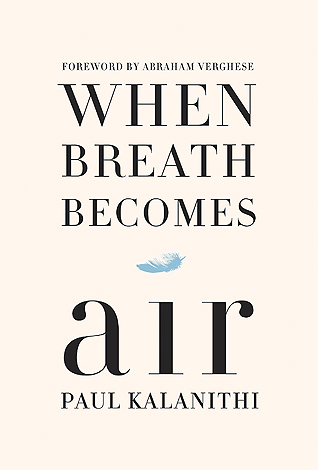 When Breath Becomes Air: I was afraid to read this, knowing the author died before it was finished. But it is much more about life than death, and it is the best written book I read this year (except for maybe Jayber Crow.)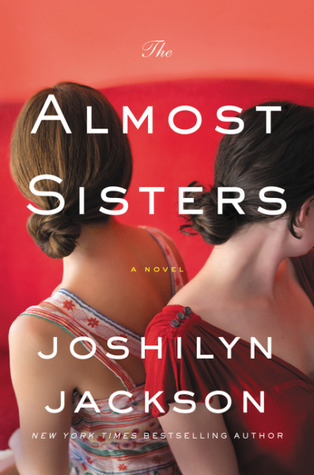 The Almost Sisters: This book might not be for everyone, but it was definitely for ME. Such a fun book, and about so much more than it is about. I can't remember when I enjoyed a book this much, I wanted it to go on forever. I finished my library copy in 2 days and immediately handed it to my best-book-friend so she could read it without waiting on the hold list. We both loved it.
Best Book to Read With Your Kids
A Wrinkle in Time (I'm BEGGING YOU: Read this yourself and/or with any kids in your life before the movie comes out this spring!)
Runner Up: When You Reach Me (recent Newberry winner, a super fun mystery/sci fi read, and an homage to my beloved Madeline L'Engle)
Favorite Audiobooks
Nearly half of my 69 books were audiobooks, it's the biggest way I have increased my reading, especially once I figured out what type of book I prefer in audio (light fiction and narrative non-fiction.)
At Home in the World (I've had it on Kindle since it came out, but hadn't made time to listen to it: Got it on audio from the library, read it fast, and LOVED it.)
Gretchen Rubin's Books (The lastest is The Four Tendencies, but Better Than Before is my favorite, and one I'll probably listen to again early in 2018.)
Young Jane Young (If you liked Be Frank With Me or Where Did You Go Bernadette, you'll like Young Jane Young.)
As You Wish (this is a MUST LISTEN, it would not be half as enjoyable as a real book.)
Other Reading Highlights
My first (and probably only) Stephen King, and the longest book I read this year.
I discovered several authors who are new favorites (Sarah Addison Allen, Wendell Berry, Joshilyn Jackson)
I discovered a new series that I love, the third book will probably be my first read of 2018.
I read a classic I can't believe I've never read (and started another).
My 10 year old read a book for school and told me that I HAD to read it because I would LOVE it (which thrilled me of course, and he was right. Of course.)
Since I didn't do a dedicated December post, the books I read this month are:
The Last Anniversary: My first Liane Moriarty, it won't be my last. This would be a great beach/vacation read, I read it on the plane home for Christmas.
To Be Where You Are: The latest in the Mitford series, which I've been reading for years. I've known these characters longer than anyone in my daily real life.
Wonder: Loved it, cried big fat tears. Haven't seen the movie yet.
Frientimacy: I read this as part of my preparation for a speaking opportunity at a retreat, but it was good for me personally to have a framework to think through friendship struggles and how I can grow my relationships.
And as we close out 2017, here are the books I'm reading right now.
I should finish at least 2 of these by the end of the week…
Daring to Hope by Katie Davis Majors (LOVING IT.)
Braving the Wilderness by Brene Brown (I forgot to bring that to Texas with me, otherwise I'd be finished already.)
Tell Me Three Things (YA that's been on my TBR since last year, I'm listening to it on overdrive.)
I'm also slowly listening to Anna Karenina, but it's daunting with Audible telling me I have 30 hours to go…
I'd love to hear what your top three books of the year were! And if you had any reading goals, did you make them?
The links in this post are Amazon Affiliate links, if you click through and purchase anything on Amazon I get a small kickback. It is a very small kickback, but it does help support this site, and I appreciate every little bit that doesn't come right out of my pockets! Thanks!